Finance and insurance are among Singapore's economic pillars that pave the way for the demand for financial planners. This demand also springs from Singapore's growing population, young professionals seeking financial education, and more people planning retirement.
In Singapore, financial planners may charge between 0.5% to 1% of the overall assets they manage. Others may charge a planning fee, while some may charge by the hour or earn through commissions. Still, financial planners are worth paying for as they provide valuable insights to help you achieve long-term financial goals.
And with the uncertainties brought about by the Covid19 pandemic, preparing for the unexpected became more crucial. Here's everything you need to know about Singapore financial planners and our top recommendations.
Financial Planner Vs. Financial Advisor
While both are financial specialists, there is a distinction between the two titles. In essence, a financial planner is a type of financial advisor. However, not all financial advisors are considered financial planners. Some financial advisors may be bankers, insurance agents, or brokers.
Thus, a financial advisor is a broader term for professionals involved in financial services. While in particular, a financial planner helps individuals and organizations achieve long-term goals through managing investment portfolios, retirement planning, wealth management, and more.
What to look for in a Financial Planner
There's a lot to consider when looking for a financial planner in Singapore. Aside from their services, top financial planners are evaluated by their qualifications, industry experience, fees, and customer reviews. You must also determine whether your planner is a fiduciary or affiliated to a company.
So, before making a decision, here are some essential points to consider:
1. Independent or tied
Generally, independent planners have broader professional knowledge of the market than tied planners. Your options are more limited with a tied planner as they can only offer financial products they are affiliated with. Consulting an independent planner allows you to draw more choices and get unbiased advice.
Thus, know from the start whether your planner is independent or tied so you can choose which route addresses your needs best.
2. Fees
Learn what services you are paying for and how much the financial planner will be charging for these. You will likely be billed a percentage fee of 0.5% to 1% based on the value of assets under management with them.
Ask your planner whether they receive commission or revenue on top of the fees you pay.
3. Credentials and track record
Before engaging with a firm, make sure it holds a financial adviser (FA) license. Ensure that you also have checked their representative's background and credentials. Certifications and designations for financial advisors or planners include:
AIF (Accredited Investment Fiduciary)
CFA (Chartered Financial Analyst)
CFP (Certified Financial Planner)
CPA (Certified Public Accountant)
CMA (Certified Management Accountant)
CAIA (Chartered Alternative Investment Analyst)
CIMA (Certified Investment Management Analyst)
ChFC (Chartered Financial Consultant)
CFS (Certified Fund Specialist)
CIC (Chartered Investment Counselor)
CLU (Chartered Life Underwriter)
CRPC (Chartered Retirement Plan Counselor)
FRM (Financial Risk Manager)
PFS (Personal Finance Specialist)
To check if you are dealing with a qualified representative, look for their representative number under the Monetary Authority of Singapore or MAS' Register of Representatives. Check that the firm they represent is also listed under MAS' Financial Institutions Directory. 
4. Financial services 
Determine the financial services you need and find one who can offer the best solutions to your needs. Some firms offer a holistic suite of products and services, while others may offer only a few specializations.
Financial planning services commonly offered include:
Wealth planning
Education planning
Retirement planning
Tax management and planning
Savings and investments
Risk management
Portfolio management
At a Glance: Best Financial Planners for 2023
| | |
| --- | --- |
| Financial Planners | Best for |
| Providend | Retirement Planning |
| Global Financial Consultants (GFC) | Wealth Management |
| Great Eastern Life | Holistic Financial Planning |
| SingCapita Pte. Ltd. | Comprehensive Financial Planning |
| Financial Alliance | Overall Financial Planning |
| Unicorn Financial Solutions | Financial Planning Solutions |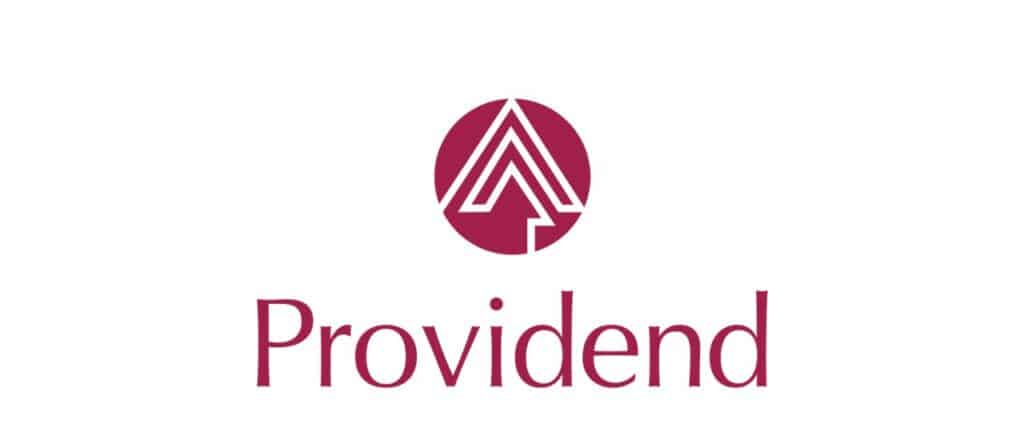 Providend is a registered fund management company fee that began its journey in 2001. Up to today, it has stayed true to its conviction of giving conflict-free advice and excellent financial planning services.
One of their best planning methodologies is RetireWell which involves meticulous planning to ensure their clients a comfortable life during their retirement years.
Price Range:
One-time planning fee: S$5,000
0.5% to 1% of your assets under management (AUM)
Services:
Wealth management
Investment management
Risk mitigation
Estate planning
Contact Info:
Global Financial Consultants started in 2003 and has over twenty years of experience as a financial service provider. They have a proven track record in wealth management and personalize plans based on each client's unique scenario and not on the market's general trend.
They also have customized pension and insurance plans and offer no less than high-quality financial services.
Price Range:
Depends on the type of service
Services:
Insurance and protection
CPF investment
Education planning
Retirement planning
Tax strategies
UK SIPP
Contact Info:
Great Eastern Life has been in the forefront of Asia's insurance industry for over a decade now. They are a subsidiary of OCBC and their asset management subsidiary is also one of the largest asset management companies in Southeast Asia.
They offer a wide range of commercial and personal line products and a comprehensive suite of insurance solutions.
Price Range:
Depends on the type of service or product
Services:
Life and health insurance
Wealth accumulation
Retirement income
Group employee benefits
Contact Info:
SingCapital is among Singapore's leading financial planning and financial advisory firms. They offer a holistic approach that involves comprehensive financial planning, empowering financial literacy, and offering a wide range of financial solutions.
Aside from catering to individual clients, they also offer corporate financial planning and insurance schemes.
Price Range:
Depends on the type of service or product
Services:
Comprehensive financial planning
Protection planning
Investment planning
Estate planning
Mortgage planning
Insurance
Employee benefits
Business succession planning
Contact Info:
Financial Alliance is an independent financial advisory firm that has over 20 years of experience from industry veterans and experts. Their philosophy is guided by a financial advisory model that covers all five pillars of wealth, starting from protection, maintenance, accumulation, enhancement, and to distribution.
They are considered a one-stop shop for all your planning needs with a wide suite of well-rounded solutions.
Price Range:
Depends on the type of service or product
Services:
Personal financial advisory and planning
Private wealth advisory and planning
Islamic wealth advisory and planning
Employee benefits
Business succession planning
Commercial business planning
Contact Info:
Unicorn Financial Solutions was established in 2011 and is now one of the trusted names in the industry. They are the only financial planning firm dedicated to genuinely trustworthy and sustained care of clients.
As of now, they oversee over half a billion assets under advice and management and continue to identify optimal investments.
Price Range:
Depends on the type of service or product
Services:
Financial planning
Investments
Insurance
IBF-accredited Training
Contact Info:
Benefits of Working with a Financial Planner
While most of us may know how to save money, it is not enough to realize our long-term financial goals. Moreover, financial planning is not only for the rich but anyone who wants to who needs help in their financial journey.
Here are some areas where you will benefit from working with a financial planner:
Planning for retirement. A financial planner will help you create a retirement strategy that can cover you for the long term.
Preparing for the unexpected. Your financial planner will help you plan ahead, including protecting your investments from inflation and market declines.
Creating customized long-term financial strategies. They will assist you in growing your money through diversified investment products and strategies.
Financial planners can help all kinds of clients achieve their financial goals through a set timeline as they have the right resources and experiences. Whether it is savings, investment, or retirement, they can also help figure out the specific numbers you need to reach your long-term goals.
How to Choose the Best Financial Planner for You
A financial plan is crucial in making major life decisions and reaching your long-term goals. Thus, it is crucial to choose a financial planner that you can trust on this journey.
To find the right one, here are factors to consider:
Independent financial planners always act in their client's best interests. They present a wide range of solutions without giving unbiased financial advice about each. On the other hand, tied FAs may present biased advice as they may receive commissions from a specific product.
Identify your financial goals and the services you need to reach these goals. This step will help you determine what type of financial planner you need.
Financial planners will help create the right portfolio mix depending on your investment preferences. Find one who can implement proven strategies and adjust accordingly to accommodate market fluctuations.
Some may also offer convenience through online consultations and other technological advancements. Still, you may opt for a face-to-face meeting, depending on your preference and availability.
Closing
Life may come with unpredictable twists and turns, and it is best to face prepared rather than not. We've already laid out some of the best Singapore financial planners. Don't hesitate to reach out to them and start a successful financial journey today. 
Key Takeaways:
Financial planning is not a one-size-fits-all journey; it is based on one's unique financial situation.
Ensure that you always deal with a licensed FA as you will be sharing sensitive financial information with them.
Choose a financial planner who can help you with your long-term goals from financial advice to cover all your financial planning needs.
Looking for an urgent personal loan? 1 Fullerton Credit, a reliable and trusted moneylender in Singapore, offers fast approval of personal loan applications in under 30 minutes. Visit our website and experience a hassle-free transaction today.