In recent years, there has been a growing preference among Singaporeans to seek professional financial advice before making major financial decisions. According to the study by St. James's Place Wealth Management Asia found that 56% of Singaporeans ranked financial advisers as their top source of financial advice. 
"We still see that investors prefer to receive face-to-face, human advice. This is because investing one's savings and trusting in others to manage wealth can be a very emotional decision, even more so in today's volatile markets, one that requires mutual trust, respect and reassurance," said Gary Harvey, CEO, St. James's Place Singapore.
Additionally, due to the increased market volatility, retail investors are turning to trusted advisers to manage their money more effectively. To ensure a high level of professional advice and trust in the financial landscape, it is suggested that the industry adopt a fee-based compensation structure instead of the current commission-based system. This change could lead to more objective financial advice and less emphasis on selling high-commission financial products.
What Is an Independent Financial Advisor in Singapore?
An Independent Financial Advisor (IFA) in Singapore is a professional who offers impartial financial guidance and is not tied to any specific financial institution's products. As the term "independent" suggests, they provide unbiased advice as they are not affiliated with any financial institutions.
IFAs offer a range of services, including:
Financial Planning
Investment Advice
Insurance Solutions (e.g. life and health insurance)
Retirement Planning
They can help you create a financial blueprint that aligns with your financial goals and risk appetite. When engaging with an IFA, you can expect tailored financial solutions and personalized services that cater to your specific requirements.
How Much do Independent Financial Advisors Charge? 
You can expect to pay a fee between 0.5% and 1% of the investments they manage. However, this may accompany other fees, including consultation fees, investment fees, sales charges, and performance fees. Additionally, Some advisors charge a flat fee or hourly rate, while others earn commissions from the financial products they recommend.
Independent Financial Advisor vs. Financial Adviser
The term "independent" is regulated by MAS when it comes to describing financial advisers and their services. Let's explore the key differences between these professionals.
| Feature | Independent Financial Advisors (IFAs) | Tied/Non-Independent Financial Advisers |
| --- | --- | --- |
| Product Range | Access to a wide range of products across the market | Limited to specific products or those of the associated firm |
| Commission & Fees | Typically fee-based and might offer a commission option | May primarily earn through commissions from associated financial institutions |
| Client Interest | Focused on client's interest as they're not bound to any company's products | Might have a dual focus on the client's interest and promoting specific products |
| Advice Scope | Can provide advice on the entire financial market | May only advise on products/services offered by their firm |
| Regulatory Compliance | Must comply with regulations and typically disclose fee structures transparently | Must comply with regulations, disclosure may vary |
| Objective & Recommendation | Generally provide unbiased and broad-based advice | May be biased towards the products or services of their firm |
| Flexibility in Solutions | Often able to provide bespoke financial solutions | Might have less flexibility due to limited product offerings |
| Typical Clients | Often serve a broad range of clients, from individuals to businesses | Might serve clients with a focus on specific products or services |
| Fiduciary Duty | Usually have a fiduciary duty to act in the best interests of the client | Might have conflicting interests due to obligations to their firm |
| Company Affiliation | No allegiance to any particular financial institution | Affiliated and possibly employed by a particular financial institution |
IFAs provide unbiased financial advice and recommendations, as they are not tied to any specific product providers or financial institutions. This independence allows IFAs to offer a wider range of financial solutions tailored to your individual needs. On the other hand, financial advisers may be affiliated with specific companies and could potentially have a partiality towards their products.
Top 9 IFAs in Singapore
Financial Alliance, established in 2002, is a leading independent financial advisory (IFA) firm in Singapore. With their team of expert financial advisors, they provide impartial and comprehensive financial advice that is tailored to the unique needs and objectives of both individual and corporate clients.
As one of Singapore's largest independent financial advisory firms, they focus on offering customized solutions for individuals and businesses alike. What sets them apart from other advisory firms is their commitment to providing unbiased advice, free from any direct or indirect product restrictions, in line with MAS guidelines.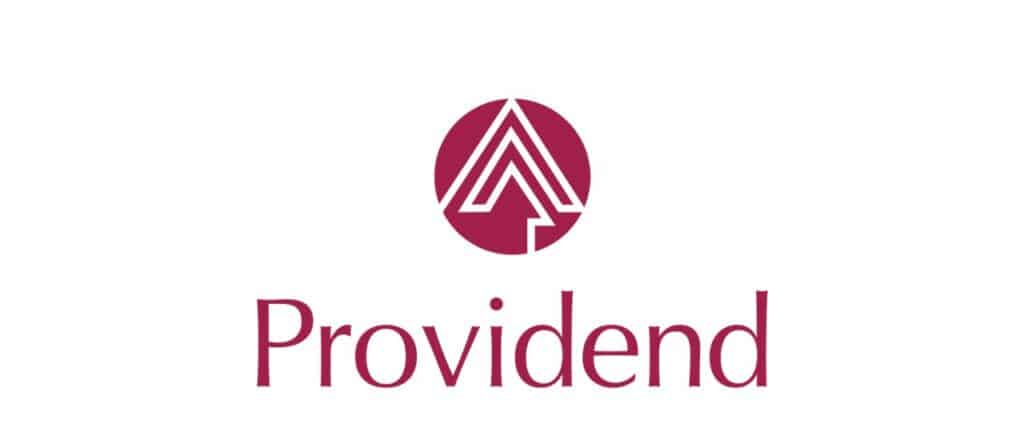 Providend is a fee-only wealth advisory firm in Singapore that has been serving clients since 2001. They focus on helping you manage your wealth and make the right financial decisions based on your life priorities.
Established as the first fee-only wealth advisory firm in the country, Providend sets itself apart by being completely independent, honest, and competent. Their commitment is to serve your best interests, and as such, they are paid only by their clients. This ensures that all product commissions are rebated back to you, offering a transparent and trustworthy financial advisory service.
IPP Financial Advisers, established in 1983, is a leading personal financial advisory firm in Singapore. They provide comprehensive wealth management services to both individuals and businesses to help them achieve their financial goals. What sets IPP Financial Advisers apart is their strong emphasis on developing long-lasting relationships with their local and international clients and their commitment to providing unbiased financial advice.
As a licensed firm under the Financial Advisers Act in Singapore, their team of experienced advisers works closely with you to develop customized wealth accumulation, protection, and management strategies.
PromiseLand Independent has been a prominent player in Singapore's financial advising landscape since it was founded over 30 years ago. They have earned a reputation for consistently providing reliable and trustworthy financial advice to both individuals and corporations, meeting their needs both within Singapore and regionally. Their dedication to their clients sets them apart in the industry.
Pinnacle Wealth Advisory is an independent financial advisory firm that aims to help individuals in Singapore embark on their financial journey, especially when starting their first job. Established in recent years, the firm prides itself on providing personalized financial advice tailored to clients' unique situations.
Global Financial Consultants (GFC) is a well-established financial advisory firm in Singapore, having over 20 years of experience in the industry. They specialize in providing expert financial advice and wealth management services to expatriates residing in the country.
As an independent financial advisor, the team of professionals at GFC is not tied to any single product provider. This ensures that they can provide you with impartial advice and recommend the most suitable financial product for your needs.
Founded in Singapore, Synergy Financial Advisers is a proactive, progressive, and reliable financial advisory firm. Established to challenge the status quo, Synergy focuses on creating significant value for its clients.
Catering to both individuals and corporations, what sets Synergy apart is its commitment to providing exceptional service through technological updates, training roadmaps, and support platforms.
SingCapital Pte Ltd, a Monetary Authority of Singapore (MAS) licensed Financial Adviser and Insurance Broker, was established to provide financial planning services to individuals and businesses. Since its inception, the firm has grown to be a trusted, independently owned financial advisory firm that is well-regulated and adheres to the highest professional standards.
This independent financial advisory firm is known to provide a free personal financial health check when you complete the online interest indication form. Additionally, they are committed to boosting financial literacy in the country.
Cornerstone Planners Pte Ltd is an independent financial advisory firm based in Singapore. Founded in 1997 with 26 years of experience, the firm has rapidly grown, providing its clients with a wide range of financial services and bespoke solutions tailored to their unique financial needs and objectives.
What sets Cornerstone Planners Pte Ltd apart is their team of professionals, who possess in-depth knowledge and experience in the field of personal finance. They strive to build a profile based on an individual's financial preferences and risk profile, ensuring that they provide quality advice and implement tailored strategies to cater to their client's goals.
Benefits of Working with an Independent Financial Adviser
Objective and Unbiased Advice: Independent financial advisers provide objective recommendations as they aren't tied to any specific products or companies, ensuring your interests are prioritized.
Customized Financial Planning: Employing an independent financial adviser facilitates tailored strategies, providing personalized guidance that aligns with your specific financial situation and goals.
Comprehensive Range of Financial Services: Independent advisers offer a broad array of services, addressing various financial needs holistically and simplifying the planning process through a single point of contact.
Factors to Consider When Choosing an Independent Financial Adviser
Experience and Qualifications: Ensure your independent financial adviser in Singapore has relevant experience, a robust track record, and the necessary qualifications to handle your financial situation.
Fees and Charges: Pay attention to the adviser's fee structures, such as hourly rates or asset percentages, ensuring clarity and value for your investment.
Range of Services Offered: Identify your needed services and select an adviser who specializes in those areas, whether it be wealth management, retirement planning, or a broader suite.
Client Reviews and Testimonials: Research and consider client testimonials and online reviews to gauge the adviser's credibility, service quality, and client satisfaction.
Conclusion
In this article, we have shared a list of independent financial advisers in Singapore. This information can help you make informed decisions when seeking professional guidance for your financial planning needs.
Key Takeaways:
Independent financial advisers (IFAs) in Singapore offer a wide range of financial products and services from multiple providers, ensuring unbiased advice tailored to your needs.
Some well-regarded IFAs in Singapore include Financial Alliance Pte. Ltd., Global Financial Consultants Pte. Ltd., and Providend.
Working with an IFA can offer you greater flexibility, transparency, and access to a wider range of financial products and services to meet your unique goals and requirements.
Need quick cash assistance? Get out of tough financial situations quickly with the help of 1 Fullerton Credit. One of the top licensed moneylenders in Singapore, they offer fast approval personal loans at affordable interest rates and flexible repayments. Request a quote today!